Brief Introduction
China Sigma's initiatives in building cultural tourism includes three core categories: "Chateau Niandu", "Wine Culture of the Chateau Niandu" and "Club of Chateau Niandu", featuring boutique winery and cultural tourism in wine regions.
These initiatives are supported by an investment portfolio of luxury leisure destinations nation-wide including five-star (or higher) hotels, golf courses and organic tea fields over 1,000 Mu (over 600 hectares). China Sigma aims to build a leading luxury lifestyle brand driven by endogenous growth through leveraging their extensive resources in cultural tourism.
Chateau Niandu
Located in the Beijing Fangshan Wine Region, Chateau Niandu is beautifully and conveniently situated in Zhangfang, which is one of the first batch of Sports and Leisure Characteristic Towns in China. It is conveniently near the exit of the G5 Beijing-Kunming Expressway. Chateau Niandu covers a total area of more than 87 hectares, including 60 hectares of vineyards, and 27 hectares of land for wine cultural tourism facilities, supporting facilities and landscapes, with a total construction area of 18,666 square metres, an annual production of 240 tons of grapes and 200,000 bottles of wine. The naturally-formed deep creek valley divides the chateau into two parts, east and west. Based on natural conditions of different plots, there are 6 varieties of grapes, four varieties of red grapes (Marselan, Merlot, Cabernet Franc and Petit Verdot), and two varieties of white grapes, (Petit Manseng and Sauvignon Blanc). Chateau Niandu adheres to standardization and refinement in management of the vineyards, abiding by the principle that the quality of grapes strongly depends on the cultivation technology, and devotes itself to creating "Ecological Vineyards" and brewing "Estate Wines". Since 2016, Marselan Dry Red and Rosé Wines from the Chateau have successively won the "Gold Award" and "Silver Award" respectively in the "Beijing Fangshan International Wine Competition" and "IWSC International Wine & Spirit Competition". In 2019, Chateau Niandu was rated as one of the distinctive wineries at the municipal level in Beijing. The development goal of Chateau Niandu is to create a unique advanced social winery that integrates the functions of "grape planting and wine brewing, cultural leisure, vacation and tourism, catering and entertainment, as well as business communication". For further information, please scan the QR code below to follow us.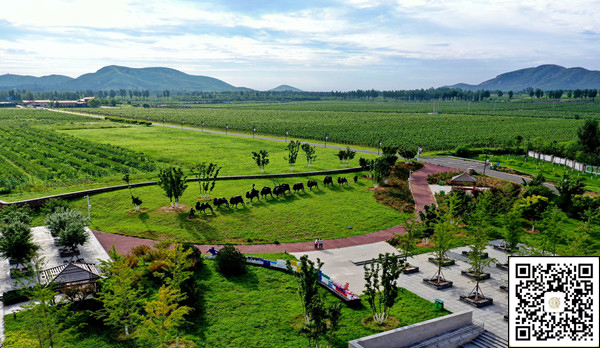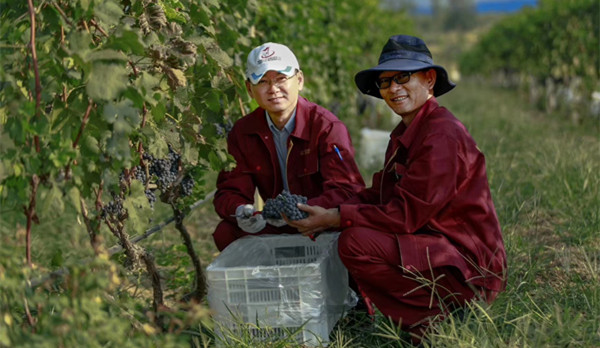 Niandu Wine Culture
Niandu Wine Culture is dedicated to spreading and promoting wine culture, publicizing the Niandu wine brand and expanding its influence. Through a complete system of experiential wine courses, wine tasting events and salons, wine study tours, as well as traditional wine media and interactive new media, with many wineries and industry resources under the brand of Niandu, it will comprehensively promote wine culture and build an active and convivial high-end wine community. Linked with world-renowned resources of the industry, Niandu Wine Academy has a team of professional lecturers, providing all-round, full-category and multi-angle international accredited courses, and offering introductory and advanced professional authoritative courses for wine practitioners and enthusiasts. At the same time, Niandu Wine Academy cooperates with a number of internationally renowned wine-producing regions and well-known professional wine lecturers to provide official wine-producing region courses and spirits courses, forming a professional and authoritative wine course system with a complete range of categories. Over the years, Niandu Wine Academy has communicated and interacted with thousands of students, customers and communities in a timely and effective manner through self-media such as Niandu Wine Review, creating a various and popular operating system such as offline courses and experience activities.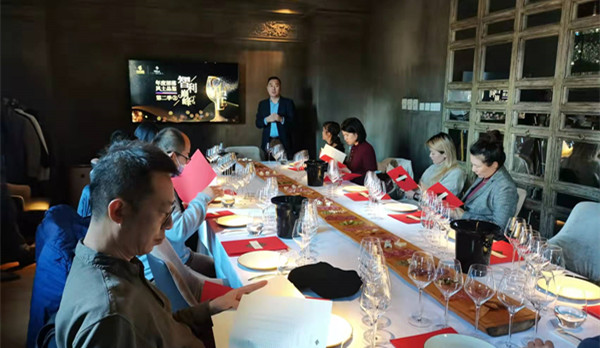 Niandu Club
Niandu Club takes the wine culture, business and leisure as core competencies in every aspect of management. It is committed to becoming a famous "intellectual property (IP)" and brand of "Shared Chateau" in Beijing and even the whole country by relying on the personalized member service system and advanced business operations, built on quality products and service systems, leveraging personal connections and social resources of the upper-class society centered on Beijing. After ten years of careful cultivation in Beijing, the Niandu brand operates in many business segments, such as cultural media, clubs and international wine trade, forming a unique and complete supply chain system for the wine cultural tourism industry. Niandu Club has been creating a membership-based collaborative development model with the concept of "Share•Nature" to great effort and success. With rich, extraordinary, unique and attractive member benefits, members can enjoy a super-preferential treatment in all aspects in the many cultural tourism resources of the Sigma Group. Currently, it has enrolled thousands of elite members and hundreds of multi-disciplinary business partners. In the future, Niandu Club will extend the service system to major cities across the country, build an advanced operation and maintenance team to provide and operate member services, business alliances and high-end cultural tourism resources of the group, integrate and incubate new consumer business themes, and create a new cultural tourism industry consortium and a leading operating platform for luxury lifestyles.